As a store that has been founded on quality from day 1 the story is no different today where the brands like GANT whose birthplace was the areas around New York, Harvard University where it still maintains a store and the Hamptons which provide the essence of the style and character for the brand. Designed from quality fabrics from the start with the desire that it becomes the most preferred shirt / brand in your wardrobe…the first choice when you get dressed

Abelard would have to rate as the premium shirt brand that was born and bread id Australia and more importantly Melbourne.
Designed using the finest of European fabrics and manufacturing techniques, it gives the wearer the most delightful sensation when being worn, elegant, sophisticated, on trend with the worlds best

Bugatti provides Trevor West with a collection of casual jackets, structured but still casual and with that little bit of give that makes them just that bit more comfortable…In the classic colours and some more contemporary shades it provides both something for business or that more formal casual occasion.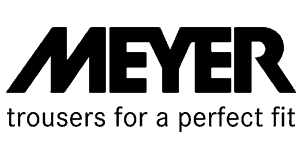 Partner with that the trouser collection from Meyer of Germany, in both wool blends and cotton combinations, provides the most ideal of fits that are both contemporary yet functional, stylish yet casual and combined with pieces from the other collections ensures that you will have the perfect ensemble no matter what the occasion.

When it comes to the formal hire collection Trevor West is renowned for its quality and this comes from the care and investment id the original garments to the way it is cared for.
By starting with quality piece goods and continuing to support local manufacturers which enables smaller more responsive production runs and the opportunity to offer specials given sufficient lead times Trevor West is seen as the number 1 for Formal Hire.
With a collection that includes Classic Tails for White Tie, Morning Suits in Black and Charcoal, Dinner suits in both single and double-breasted, lounge suits in Navy, Grey, and Charcoal together with a vast array of accessories from Vests and Ties both formal and business as well as all the other items required to facilitate the perfect formal outfit.
All are crafted specifically for Trevor West and for the use as Formal Hire.
We also maintain our own range of Dinner Suits for sale for those that think that be a better investment.